Iconic India
Booking Dates
06/04/2023 through 12/01/2024
Travel Dates
06/04/2023 through 01/09/2025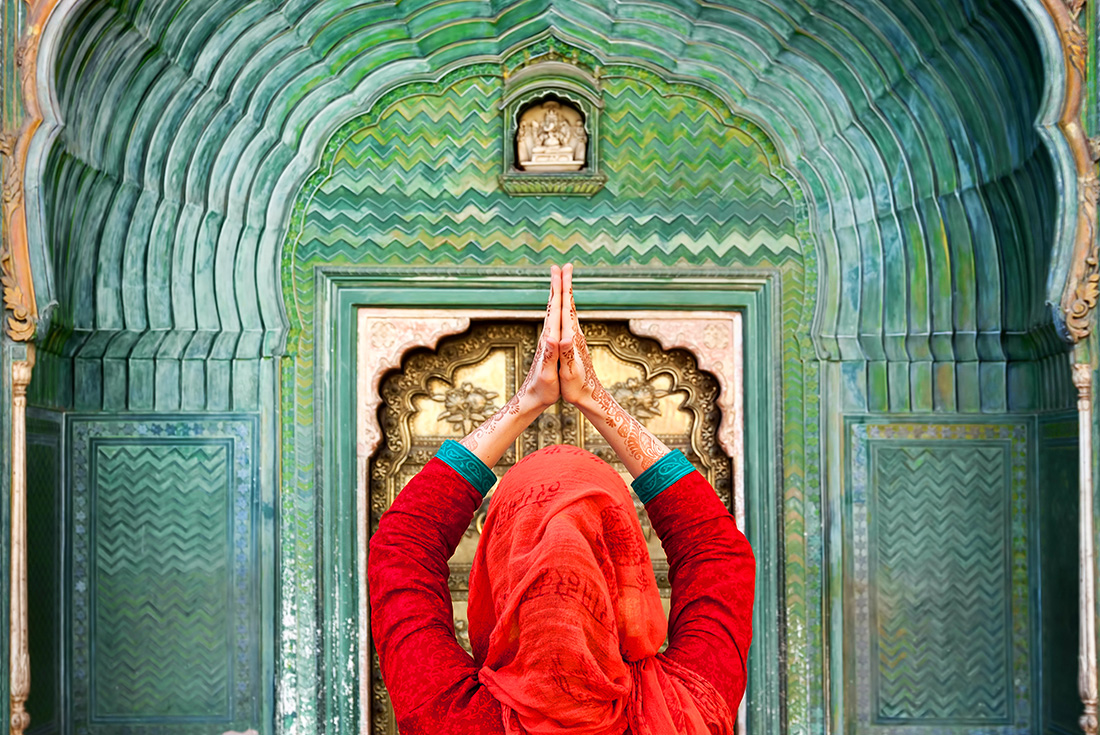 Iconic India

Travel to the far-flung corners of India on this epic adventure. In the north, journey through Jaisalmer's desert, lose yourself in the electric bazaars of Jodhpur, witness pilgrims performing ancient ceremonies on the ghats of Varanasi and marvel at the iconic Taj Mahal in Agra. Then bask in the tropical southern climate, cruise along the Kerala Backwaters, come face-to-face with local customs in small rural towns, and laze on the gorgeous beaches of Goa – India's idyllic holiday destination. Enjoy the freedom to be immersed in the diverse cultures of colourful, chaotic and enchanting India on this small-group adventure.

Activities
Delhi – Leader-led Old Delhi walking & rickshaw tour
Delhi – Visit to the Jama Masjid Mosque
Delhi – Sheeshganj Gurudwara (Sikh Temple)
Jaisalmer – Leader-led walking tour
Thar Desert – Overnight Desert Camp
Jodhpur – Leader-led walking tour
Udaipur – Leader-led walking tour
Pushkar – Leader-led walking tour
Jaipur – Leader-led walking & market tour
Abhaneri – Chand Baori stepwell
Varanasi – Leader-led Old City walking tour
Trivandrum – Leader-led Orientation Walk
Kerala Backwaters – Pole boat ride
Kerala Backwaters – Guided village walk
Kochi – Leader-led Fort Kochi walking tour
Periyar – Spice plantation visit
Periyar – Kalaripayattu (Indian Martial Art) performance
Madurai – Leader-led walking tour
Mysore – Leader-led walking tour
Highlights
Rajasthan is the India that many people imagine when they dream of travelling to this captivating country – ancient forts, palaces, rural villages and the colourful cities of Jaisalmer, Jodhpur, Udaipur and Jaipur.
Pushkar and Varanasi are among the holiest cities in India. Climb to hilltop temples at sunrise, dodge cows in the street, and observe pilgrims praying along the ghats of the sacred Ganges River during a boat cruise.
Explore the wonders of the Thar Desert. Feast on Rajasthani cuisine at sunset before bunking down to camp between the sand dunes.
Glide through the backwaters of Kerala on a pole boat, going ashore for a village homestay – a beautiful break and a perfect way to get close to local customs and culture.
The word 'colourful' gets thrown around a lot when people talk about India, but the gateway towers of Meenakshi Amman Temple truly are a technicolour dream.
| Day | Description | View All |
| --- | --- | --- |
| Day 1 | Delhi | Details |
| Day 2 | Delhi – Overnight Train | Details |
| Day 3 | Thar Desert | Details |
| Day 4 | Jaisalmer | Details |
| Day 5 | Jaisalmer | Details |
| Day 6 | Jodhpur | Details |
| Day 7 | Jodhpur | Details |
| Day 8 | Udaipur | Details |
| Day 9 | Udaipur | Details |
| Day 10 | Udaipur | Details |
| Day 11 | Pushkar | Details |
| Day 12 | Pushkar | Details |
| Day 13 | Jaipur | Details |
| Day 14 | Jaipur | Details |
| Day 15 | Abhaneri | Details |
| Day 16 | Fatehpur Sikri – Agra | Details |
| Day 17 | Agra – Overnight Train | Details |
| Day 18 | Varanasi | Details |
| Day 19 | Varanasi | Details |
| Day 20 | Varanasi – Overnight Train | Details |
| Day 21 | Delhi | Details |
| Day 22 | Trivandrum | Details |
| Day 23 | Varkala | Details |
| Day 24 | Varkala | Details |
| Day 25 | Kerala Backwaters | Details |
| Day 26 | Kochi | Details |
| Day 27 | Kochi | Details |
| Day 28 | Periyar | Details |
| Day 29 | Periyar | Details |
| Day 30 | Madurai | Details |
| Day 31 | Madurai – Overnight Train | Details |
| Day 32 | Mysore | Details |
| Day 33 | Mysore – Overnight Train | Details |
| Day 34 | Hampi | Details |
| Day 35 | Hampi - Overnight train | Details |
| Day 36 | Goa | Details |
| Day 37 | Goa | Details |